We can customize service plans to meet your demands.
VCT FLoor Cleaning and Care
VCT Floor Care
What is VCT Flooring?
Vinyl Composite Tile. VCT is a common choice of flooring in commercial buildings, most commonly found in restrooms, kitchens, exam rooms and hallways.

Regular maintenance is required for these floors to keep up their appearance and prevent permanent damage. Getting your floors professionally cleaned helps to add longevity to their shine and luster while also ensuring that all dirt and debris is removed. It also removes allergens and bacteria. Professional floor cleaning can also restore floors back to their original state while gently buffing out blemishes. Our team takes extra pride in all of our floor care jobs, we have the latest state of the art equipment that make any floor clean and shine for your staff as well as your clients to notice the difference. Feel free to contact us should you have any questions!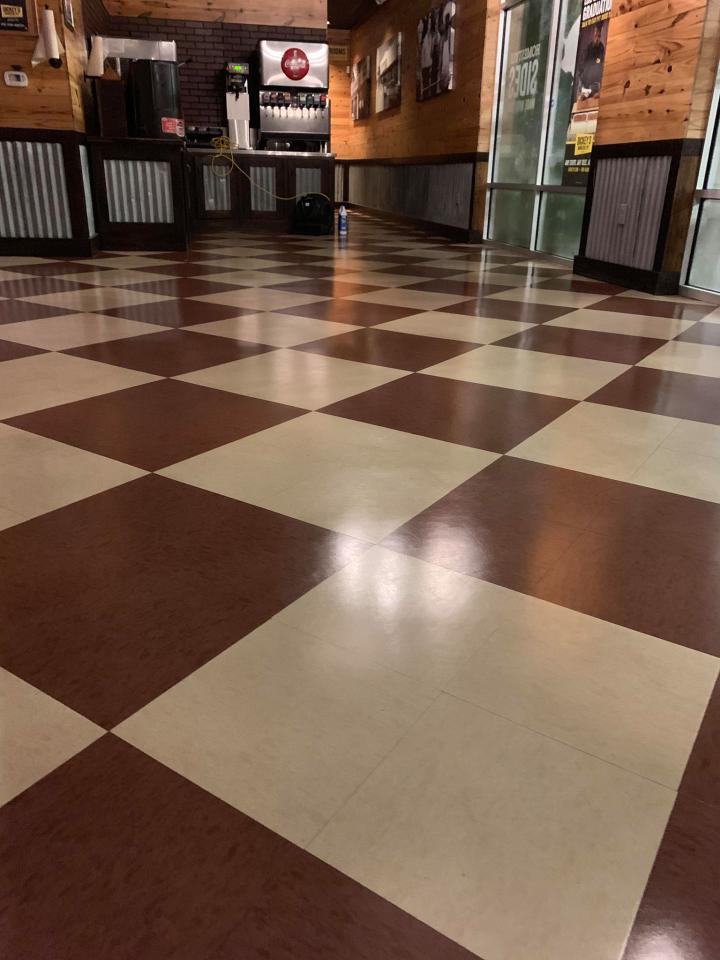 WHY CHOOSE US?
Exclusive Cleaning Services, LLC offers an array of commercial office cleaning services which we can tailor to your needs. "We don't meet expectations, we exceed them." Experience the difference a company that takes pride in keeping your workplace/facility clean and healthy makes!

Give us a call today for a complimentary quote